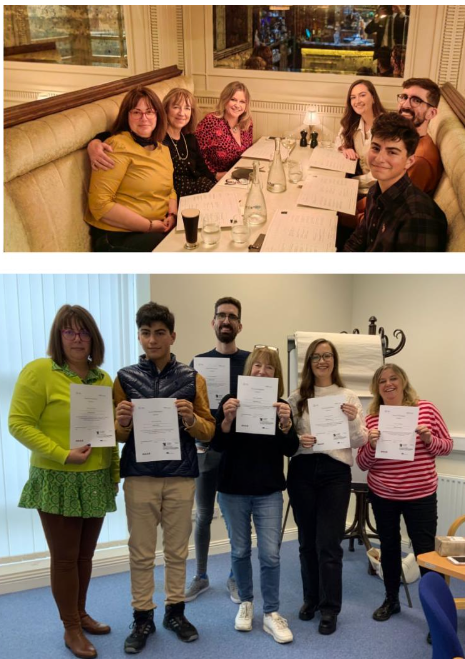 The 4th Transnational Meeting for the Erasmus+ funded TRAINS project, which centres upon the development of a suite of educational materials and parent and practitioner guides designed to promote and support more successful school transitions for all learners, was recently hosted at the offices of ICEP Europe in Maynooth, Co. Kildare on October 19th and 20th.
The meeting provided a vital opportunity for partners to share ideas and feedback in relation to the draft iterations of the TRAINS Parents' and Educators' Guides that had been drawn up over the preceding six months and decide upon final amendments which would be made prior to the soft launch of the outputs for piloting across the three participating countries. Also discussed were the arrangements for the upcoming multiplier events across the partner countries, ahead of the Final European Launch Conference, which will be held at Leeds Beckett University in December 2022.
All six attendees actively contributed to the two-day meeting, bringing the knowledge, expertise and camaraderie that has been central to the successes of the TRAINS project to date, and the project consortium looks forward to finalising the project outputs and sharing them with practitioners and parents over the coming weeks, and, in turn, positively influencing the transitions practices within the UK, Ireland and Bulgaria, as well as across Europe more generally.
Upon the completion of the piloting of the TRAINS project outputs, they will be refined further in line with the feedback gained from practitioners and parents before being made available in mid to late December, on a bespoke online learning platform that can be accessed freely by all interested parties.
For further information about the upcoming launch events or to volunteer participation in the piloting events, log onto the TRAINS project website www.eutrainsproject.eu, email the TRAINS research team at trainsproject@googlegroups.com and follow the TRAINS project on Twitter via @EU_Trains